Mir ist bewusst, dass das Design dieser Website nicht modernen Merkmalen entspricht. Ich möchte allerdings nur über mich und meine Aktivitäten inform-ieren. Für das, was mich charakterisiert, brauche ich primär Text, nur wenige Bilder und vor allem keine Gimmicks. Deshalb behalte ich dieses Design bei.
I understand that the design of this website does not follow modern principles. However, I simply want to inform about myself and my various activities. For what characterizes my person, I primarily need  text and only few pictures and definitely no gimmicks. Therefore I stick to this design.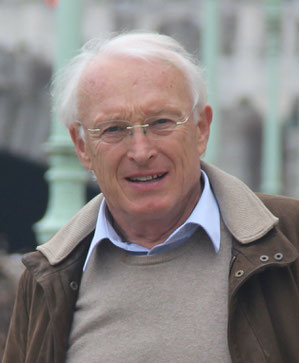 Dr. Manfred Reichl ist eine in österreichischen Wirt-schaftskreisen bekannte und geschätzte Persön-lichkeit. 
Genau 20 Jahre war er bei Roland Berger Strategy Consultants, zunächst 5 Jahre in München, dann in Wien. Von Wien aus baute er als Senior Managing Partner die Region Öster-reich/CEE zur drittgrößten der Gruppe und zu einer der führenden Manage-mentberatungen zwischen Bodensee und Wladiwostok auf und aus.
Seit 2007 ist er Investor in Technologieunternehmen, Senior Advisor für nam-hafte Institutionen, Auf-sichts- und Verwaltungsrat sowie Lehrbeauftragter an der Wirtschaftsuni Wien bzw. an der LMU München zu "Globalisierung", "China and the world economy" und "Corporate Governance". 
Bezüglich China ist er u.a. als Senior Adviser für InterChina Partners tätig, eine führende Strategie- und M&A-Boutique in China, die vor 27 Jahren von Europäern gegründet wurde und die auf global tätige Unternehmen fokussiert.
Dr. Reichl besuchte das Musische Gymnasium in Salzburg und studierte anschließend in Graz Wirtschaftsingenieurwesen und Jus. Seine Dissertation zum Dr. techn. verfasste er an der TU Graz sowie an der STanford University und dem Massachusetts Institute of Technology (MIT) in Cambridge bei Boston.
Heute engagiert sich Dr. Reichl im Rahmen seiner vielfältigen gemeinnützigen Aktivitäten neben seinen beruflichen Tätigkeiten besonders für die Stärkung und Verbreiterung von Unternehmertum in Österreich und Zentraleuropa. So war er in 2009 nicht nur der erste "Austrian Business Angel of the Year", sondern ist auch stellvertretender Vorsitzender des Beirates der Austrian Angel Investor Association (aaia) und führend in etlichen Initiativen zur Förderung von Unternehmertum in der Wirtschaft, u.a. beim Forum Alpbach 2015. Dort moderierte er das Panel "Entrepreneurial Economy - How to become a champion?" mit zwei Professoren der Stanford University, dem Nobelpreisträger Dan Shechtman aus Israel und der Leadership-Professorin Johanna Mair aus Berlin. Aus diesen Gesprächen ging "myBizz" hervor, ein Unternehmertraining für die ganze Bevölkerung, das im September 2016 das erste Mal mit großem Erfolg durchgeführt wurde.
 Dr. Manfred Reichl is a renowned Austrian business personality. 
For exactly 20 years, he has worked with Roland Berger Strategy Consultants, the leading Top Management Consultancy of European origin, initially in Munich, afterwards in Vienna. As Senior Managing Partner, he has developed the consulting business of Roland Berger in Austria/Central and Eastern Europe to the third biggest region of the group and to one of the leading Top Management Consultancies between Lake Constance and Vladivostoc. In addition, he served in various management functions for the whole group.
Since 2007, he has been an investor in technology companies, Senior Adviser for renowned institutions, Non-Executive Board Member, Lecturer at the Business and Economics Universities in Vienna respectively Munich on "Globalization", "China", and "Corporate Governance". Specifically for China, he is acting as Senior Adviser to InterChina Partners, a leading Strategy- and M&A-boutique in China, which was founded by Europeans and which is focussing on international corporations in China.
Dr. Reichl attended a high school specialized on arts in Salzburg/Austria. Afterwards he studied civil engineering, economics and law. His thesis for the Dr.techn. degree he prepared at the Technical University in Graz as well as at the Stanford University and the Massachusetts Institute of Technology (MIT) in Cambridge near Boston.
Within his various not-for-profit activities, Dr. Reichl is specially engaged to strengthen and broaden entrepreneurial attitude in Austria and Central Europe.  In this context he was not only the first "Austrian Business Angel of the Year" in 2009, but is also Deputy President of the Advisory Board of the Austrian Angel Investor Association (aaia) and leading in several initiatives to promote entrepreneurship, i.e. at the Forum Alpbach 2015. There he was chairing the panel "Entrepreneurial Economy - How to become a Champion" with two Stanford Professors, Nobel Price Laureat Dan Shechtman of Israel and the Professor on Leadership Johanna Mair from Berlin.